The Starpath Supercharger is a neat device which you load games off of tapes into, which is plugged into the cartridge slot of your 2600 VCS. This allows you to do multiple loads to your games and provides greater potential and size to them. There weren't too many games for it, but most of them are pretty good and the Supercharger is a neat item to have around.
Catalog #1:
Starpath Supercharger Video Games Catalog from 1982
Click on the thumbnail for the full image:
The standard hype. Here they describe the larger memory that the Supercharger has, and the tape cassette driven loading features. Definitely a new way to play VCS games!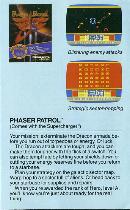 Featured: Phaser Patrol, Communist Mutants From Space, Fireball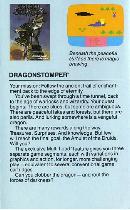 Featured: Suicide Mission, Dragonstomper, Escape From the Mindmaster, Killer Satellites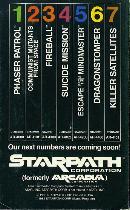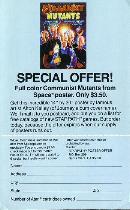 An offer to get a Communist Mutants From Space poster from Starpath, and the index of the games in the catalog.
---
Go back